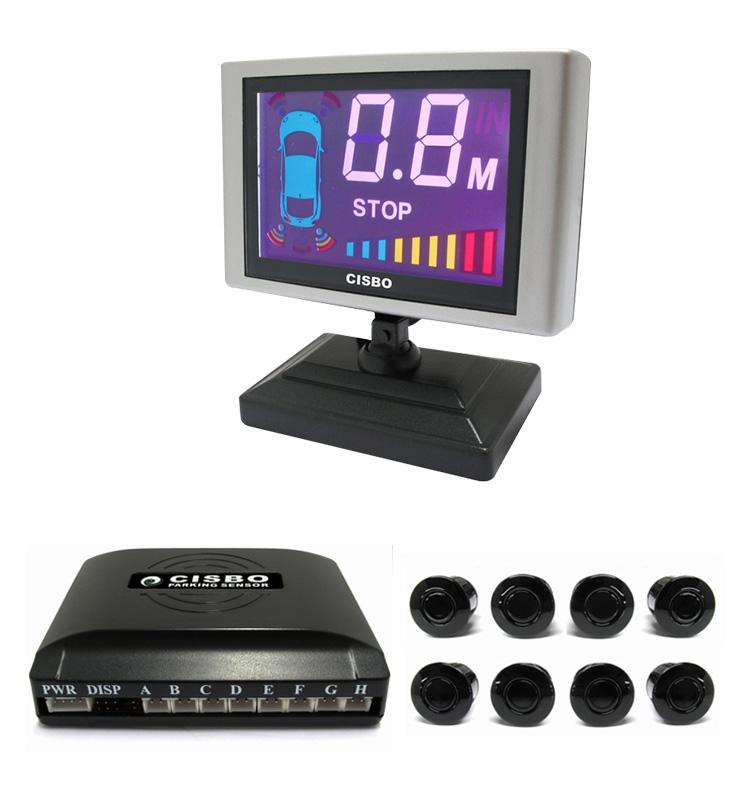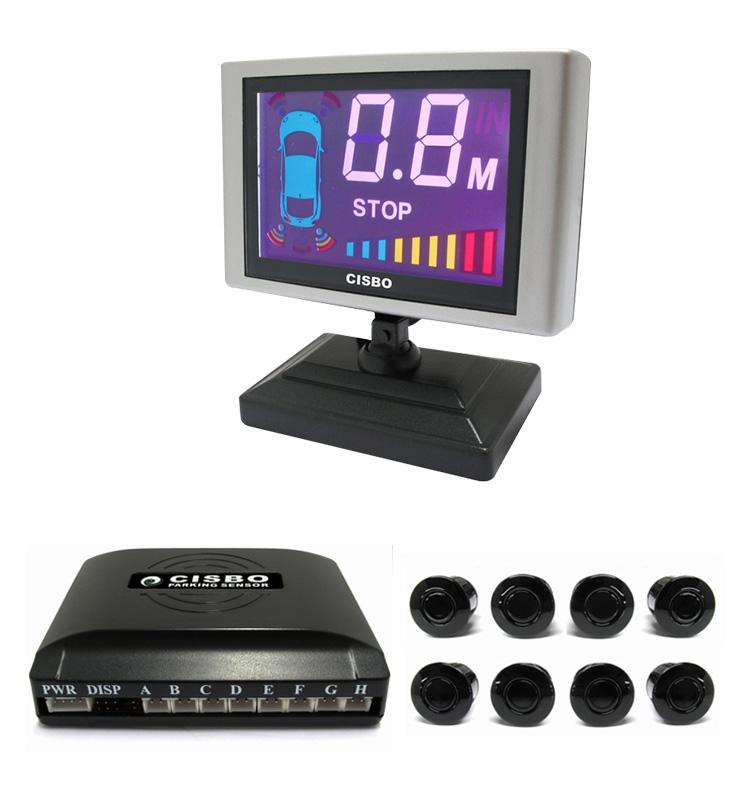 Specifications:
1 Digital LCD showing obstacle distance
2 Alarm by Bi-Bi sound
3 Colorized LCD screen
4 The simulative vehicle is displayed in the colorized screen
5 6-8 sensors are available
6 All kinds of sensor colors and styles are available
7 High quality and easy to install

Technical Parameters:
Rated Voltage: 12V DC
Operating Range: 10.5V~ 16V DC
Rated Current: 50mA~ 180mA
Rear Detecting Distance: 0.3~ 2.0m
Front detecting distance: 0.3-1.0m
Ultrasonic Frequency: 40KHz
Display Working Temperature: -30 ~ +70℃
Detail Instruction:
1.power supply: Reversing light for rear sensor
Braking light for front sensor
Ignition power to main box
Gnd to Gnd
2.working detail: when begin driving, the ignition power is on, the main box is on. But if there are not any braking and reversing, the display not working.
when reversing the car, the rear 4 sensor are working, the detection range is 0.3m-2.0m
when braking the car, the front 2 or 4 sensors are working, the detection range is 0.3m-1.0m. when braking light off, the system will still working 20 second delay, so you can see 20 second display.
when braking and the reversing are working at the same time, only rear sensor working, the rear sensor is priority.